Kitchen And Bathroom Cabinets: Design your space near
Greendale, Wisconsin
Premium Kitchen Cabinet Services
We have Additional Locations in Wisconsin:
Explore Our Recent Kitchen Cabinets Projects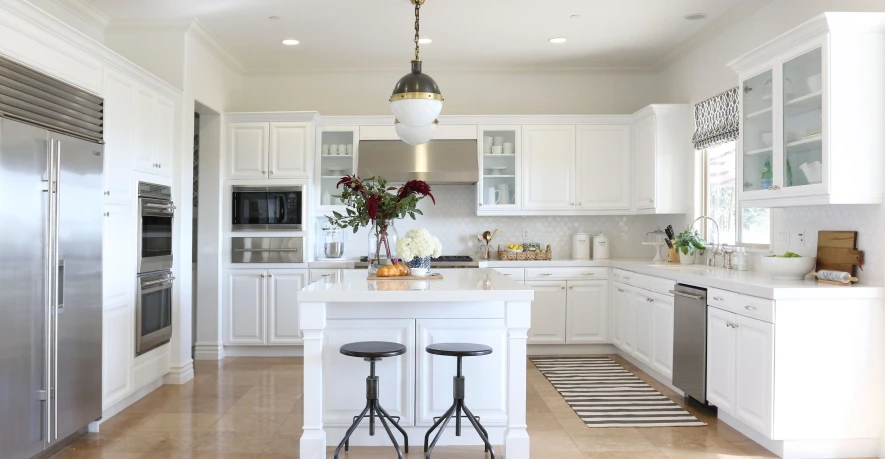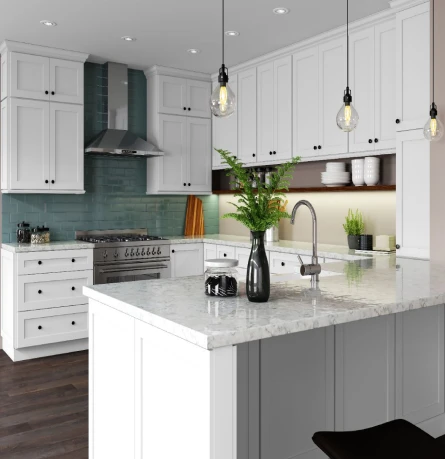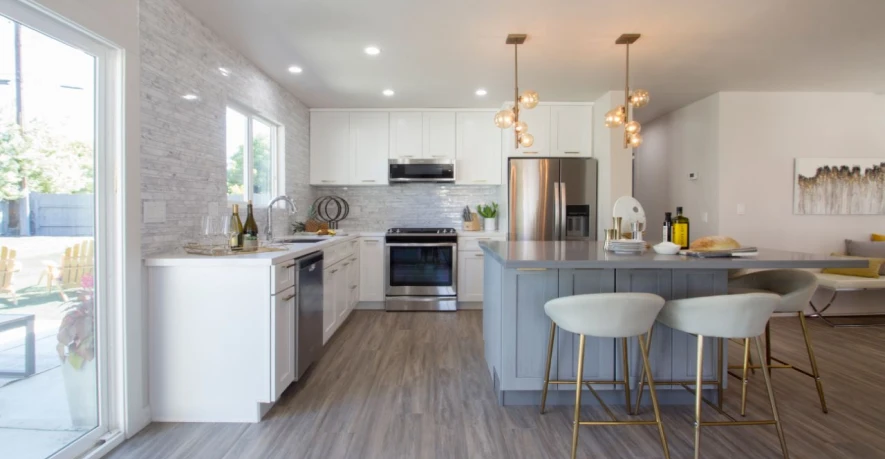 Our kitchen cabinets are made from the highest quality wood, so you have durable cabinets that can easily last a lifetime. The protective coating also protects it from water damage. Meanwhile, the premium finish ensures our cabinets are stain and dust resistant.
Our kitchen cabinet store in Greendale provides a wide range of styles and colors you can fit in with any aesthetic and color scheme to bring your style. It is also perfect in a busy, high-pressure kitchen as it can withstand high heat.
Capture People's Eyes With Our Kitchen Cabinet Styles
At Badger Cabinets, we have a wide range of kitchen cabinet styles that will fit any modern, traditional, contemporary, or transitional home. Now you can beautify your home with our unique range of cabinet styles in Greendale, OH. Our Shaker-style cabinets are the most popular ones with their sleek and clean lines and are perfect for any modern home. 
Other cabinet styles include flat panel cabinets with a clean, smooth surface, raised panel cabinets for a traditional home with extensive details, and recessed panel cabinets for a perfect combination of modern & vintage styles. The ornamental details on the doors will capture anyone's eye.
As for the more storage space, our kitchen wall cabinets make an ideal option. Store your everyday items for easy reach in these spacious cabinets. Likewise, the corner kitchen cabinets in Greendale are perfect for storing items you don't use much but still can't throw away. So, all in all, every option in terms of style & design is available here at Badger Cabinets.
Turn A Drab Place Into Fab With Our Kitchen Cabinet Color
Our store has many kitchen cabinet colors that will fit right in with your aesthetic and color scheme. If you want to turn your kitchen from drab to fab, you can pick among white, blue, grey, black, brown, grey, and many others. You can easily create a bold, neutral, all-white, or two-tone look.
Pick Among Custom, Pre-assembled, & RTA Cabinets For Ease
We have cabinets in all kinds of assembly available. Whether you want custom, pre-assembled, or RTA cabinets, we have you covered.
Our custom cabinets store near Greendale, WI, are perfect for homeowners that want to create cabinets that will fit their storage needs. The pre-assembled cabinets are assembled and available in specific sizes for you to pick from. You can either get them professionally mounted or mount them yourself. If you want unassembled cabinet options, the RTA cabinets will sit right with your choice.
Unclutter Your Bathroom With Our Bathroom Cabinets
It is essential that your bathroom is uncluttered and organized so you can start your day on a good note. Our bathroom vanity in Greendale will be convenient, giving you the perfect space to store all the necessary items. This organized space will ensure you find everything on time so your day starts well.
Kitchen And Bathroom Cabinet Refacing For People On A Budget
If you are on a budget but want a new look for your kitchen and bathroom, opt for cabinet refacing. In our refacing services, you will get your doors replaced, drawers changed, and drawer fronts refinished by applying new veneers. The refacing services also include changing your overall kitchen and bathroom cabinets near Greendale. This is the perfect option for those that want the perfect style, color & design on a budget.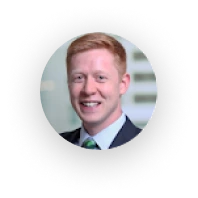 Michael Lauber
Badger was great to work with on a quick turnaround project at our rental property. They were responsive, fairly priced and stuck to their promised timeline for measurements and install. Great overall experience.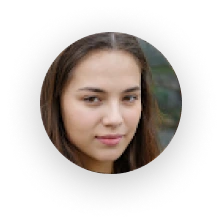 Dominique Larson
It is a complete solution spot for your finishing work. Authorized dealer of kitchen countertops. They provide a full kitchen, vanities, and niches. They have excellent craftsmanship and deliver as per design and requirements and on time. Their rates are very market competitive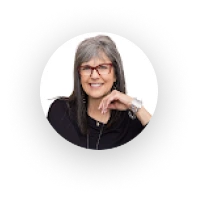 Lori Mendelsohn
Very pleased with the results and an easy process along the entire way. Well priced, quality service and Victor is a gem.. Thank you for the wonderful job you all did. Very grateful. You won't find a better deal-I shopped around. Stop here and safe yourself some time and trouble.

Sudi Pramod
My experience with Badger Cabinet was amazing! They didn't try to nickel and dime me for everything and their service was phenomenal!! They got the cabinets in . . .