Elevate Your Bathroom Aesthetics
With Our Premium Vanity Selection
Functionality Redefined: Discover Our Bathroom Vanity Collection
With our Expert just got easier
Discover Exquisite Vanities for Bathroom at Badger Cabinets in Oak Creek, Wisconsin
Transform your bathroom into a luxurious haven with the exquisite collection of bathroom vanities by Badger Cabinets. As a premier destination for quality bathroom vanities in Oak Creek Wisconsin, we understand that bathrooms are more than just a functional space. Curating a stunning collection of bathroom vanity with sink, we blend Elegance and functionality that allows you to create a space that truly reflects your taste and lifestyle. Step into our vanities showroom near Milwaukee, WI and be inspired by our carefully crafted modern bathroom cabinets and beyond. Showcasing the perfect fusion of design quality and practicality we envision from a sleek modern look to a classic and timeless feel. We have the ideal vanities to match your design vision.
Transform Your Spaces into Personal Sanctuaries with Double Sink Bathroom Vanity
As a Testament to our delegation to craftsmanship and aesthetics, our every detail matters. Captivated by intricate details and exclusive finishes, our bathroom vanities in Milwaukee are a work of art. From spacious countertops to ample storage options, every aspect of our vanities is thoughtfully crafted to enhance your bathroom experience. Our team of skilled professionals and artisans helps you transform your bath spaces into personal sanctuaries that go beyond mere functionality. We offer diverse double sink bathroom vanity range to suit your design preferences and space requirements. So, visit our store near Oak Creek Wisconsin and choose the top-notch craftsmanship and unparalleled quality bathroom vanities.
Infuse Charm and Practicality into Every Corner of Your Bathrooms
For choosing a bathroom vanity in Milwaukee, Badger Cabinets is a go-to destination for luxury bathrooms. Exuding style and sophistication, our commitment to excellence is evident in every detail of our vanity. Whether you are looking for a single vanity for a cozy guest bath or a double sink bathroom vanity to accommodate your daily routines we are sure to serve you with a diverse range of options to suit your needs. So, infuse a practical charm in every corner of your bathroom with a vanity that stands the test of time. Elevate your bathroom aesthetics with our high-quality vanity collection that effortlessly combines form and function. Plus, our bathroom vanity with sink is more than just a practical necessity; it's a statement piece that can transform the entire look and feel of your bathroom. We believe that your home deserves the best. Our bathroom vanities are designed to add a touch of elegance to your Living spaces. Pouring our heart and soul into creating these masterpieces, our vanities serve as functional elements as well as statement pieces to enhance the overall appeal of your home. Our Oak Creek location brings you a curated selection of bathroom vanity with sink that are as distinctive as you are.
Elevate Your Daily Routine with the Art of Vanity Design and Craftsmanship
Prepare yourself to be enthralled and explore Badger Cabinets' double sink bathroom vanity collection at Oak Creek Wisconsin. Retreat your bathroom into a place where you can unwind and pamper yourself. Our collection is a testament to this belief, featuring vanities that blend opulence with practicality. Featuring a story of timeless elegance and meticulous craftsmanship, we create modern bath cabinetry that is visually stunning and highly functional. With a unique work of art, accommodate your daily routine while bringing elegance to your home. Our skilled craftsmanship works in design harmony and creates a signature collection. Our signature collection is a tribute to luxury, offering vanities that are not only visually striking but also redefine the concept of bathroom design. We take pride in the unmatched artistry of our bathroom vanity collection. Explore our collection of discount bathroom vanities near Milwaukee, WI, and elevate your bathroom space with a touch of luxury. It's time to take your bathroom from ordinary to extraordinary with our signature vanity choices.
Elevate, Transform, and Personalize – Your Bathroom Upgrade Begins Here
Timeless Elegance, Modern Comfort: With a unique blend of timeless elegance and modern comfort, we at Badger Cabinet bring you a range of options for double sink bathroom vanity that seamlessly integrate into design aesthetics. More Than Fixtures: Providing the convenience you crave, find the vanities for bathrooms that are more than just a fixture.
Reflection of Personality: Embrace the expression of style and reflection of your personality, our team of skilled professionals help you from initial design concepts to the final finishing touches. As a result of the meticulous process, we prioritize quality, aesthetics, and functionality.
Tailored Designs for Your Needs: Set your eyes on our collection of bathroom sinks in Milwaukee and you will be greeted by visually captivated design tailored to meet your specific needs.
Expert 3D Design and Quote: We are not just about creating spaces but about bringing your dreams to life. Our expert 3D design and quote service takes your ideas from imagination to reality. With a lifelike 3D representation, explore every angle, texture, and fixture of your bathroom vanity with sink.
0% Financing: At Badger Cabinet, turn your dreams of design aesthetics into reality that shouldn't be hindered by financial constraints. With our 0% financing, you have the freedom to invest in your project with manageable monthly payments.
Elevate your living experience with a touch of luxury and explore our unparalleled discount bathroom vanities near Oak Creek Wisconsin today! Visit our Vanities store and get the most intriguing collection of vanities for bathrooms to complete your project with the right elements. Contact us now for free in-home consultation and a fair price estimate.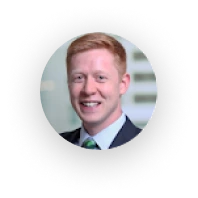 Michael Lauber
Badger was great to work with on a quick turnaround project at our rental property. They were responsive, fairly priced and stuck to their promised timeline for measurements and install. Great overall experience.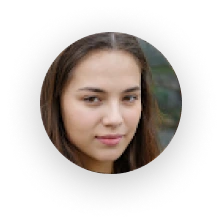 Dominique Larson
It is a complete solution spot for your finishing work. Authorized dealer of kitchen countertops. They provide a full kitchen, vanities, and niches. They have excellent craftsmanship and deliver as per design and requirements and on time. Their rates are very market competitive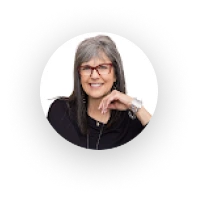 Lori Mendelsohn
Very pleased with the results and an easy process along the entire way. Well priced, quality service and Victor is a gem.. Thank you for the wonderful job you all did. Very grateful. You won't find a better deal-I shopped around. Stop here and safe yourself some time and trouble.
Sudi Pramod
My experience with Badger Cabinet was amazing! They didn't try to nickel and dime me for everything and their service was phenomenal!! They got the cabinets in . . .
Frequently Asked Questions