Cream Kitchen Cabinets

Make Your Space Bright and Welcoming
Create A Sophisticated Kitchen Look With Our
Cream Kitchen Cabinets
Cream kitchen cabinets are considered both traditional and modern. Their varying colors, from brownish to pale cream, provide limitless design possibilities. You can use our cabinets as a background for colorful, more brighter colors to change the entire mood of the kitchen. Our cabinets are the perfect way to create a warm and inviting kitchen.
Our cream-colored kitchen cabinets are fashionable. It is a classic color that will never go out of style whether you want a modern or conventional look for your kitchen. You can easily adapt it to a color palette allowing you to mix it with a broad range of colors. It will give your kitchen a classic, conventional design while ensuring your space is stylishly lit with a welcoming and pleasant atmosphere.
Whether creating a vintage look or popping your space into modernity, white cabinets provide a versatile backdrop to design your dream kitchen. White kitchen cabinets have been so popular in the market and always for good reason. Not only do they provide an amazing appearance but work well in every style you want. They can be farmhouse style, modern, shaker style, or even transitional style white kitchen cabinets. So, whether you're renovating your kitchen or simply looking to update its look, white cabinets may be the perfect choice for your home.
With our Expert just got easier
Cream Kitchen Cabinets Provide Warmth To A Space
Being softer than true white and less harsh than grey, our modern cream kitchen cabinets are extremely popular. Our cabinets are a great choice if you want to create a cozy, welcoming kitchen. They are also a great option if you want your kitchen to provide warmth. The color is an excellent choice for a farmhouse kitchen look.
Pick a lighter cream shade if your kitchen gets a lot of natural light. But if your kitchen gets a less natural light, pick a darker shade of cream. Not many colors give a feeling of sophistication and warmth like cream-colored cabinets.
Cream Kitchen Cabinets Are Perfect If You Want A Traditional Look
The soft hue of cream cabinets is the perfect backdrop for a dining room, and it works perfectly with various accent colors. Our farmhouse kitchen cabinets make a kitchen feel more extensive and more inviting, making them the perfect choice for many homeowners. You can easily style our cabinets with anything to create your dream kitchen.
Add Elegance To Your Kitchen With Cream Cabinets
If you are designing a kitchen with cream cabinets, pairing them with a darker wall color will create a unique and exciting contrast. Furthermore, our cabinets create a beautiful contrast when paired with wooden floors. You can also create a cohesive look by pairing antique cream kitchen cabinets with white countertops.
You Can Combine Cream Cabinets With Many Styles
You can pair many of our styles with cream, off-white kitchen cabinets. One of the most popular ones is the timeless shaker style. You can easily create a traditional look in your kitchen. It works with cream cabinets because it creates a warm and inviting atmosphere.
Another style is the modern one. It works well with our cabinets because it adds a touch of sophistication and elegance. This style is also perfect for homeowners wanting a sleek and contemporary look in their kitchen.
Serving In Your Area With Our Expertise
Badger Cabinets is located in the heart of Oak Creek, Wisconsin, and is experienced in selling cabinets of all kinds. Your kitchen with cream cabinets is unmatched anywhere else in quality. If you live in and around our area, you can visit us or call us for any consultation questions you may have.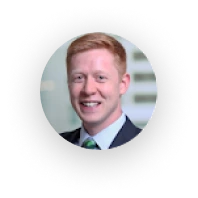 Michael Lauber
Badger was great to work with on a quick turnaround project at our rental property. They were responsive, fairly priced and stuck to their promised timeline for measurements and install. Great overall experience.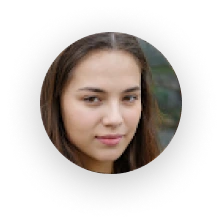 Dominique Larson
It is a complete solution spot for your finishing work. Authorized dealer of kitchen countertops. They provide a full kitchen, vanities, and niches. They have excellent craftsmanship and deliver as per design and requirements and on time. Their rates are very market competitive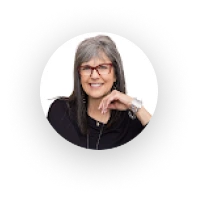 Lori Mendelsohn
Very pleased with the results and an easy process along the entire way. Well priced, quality service and Victor is a gem.. Thank you for the wonderful job you all did. Very grateful. You won't find a better deal-I shopped around. Stop here and safe yourself some time and trouble.

Sudi Pramod
My experience with Badger Cabinet was amazing! They didn't try to nickel and dime me for everything and their service was phenomenal!! They got the cabinets in . . .

Frequently Asked Questions