Alluring White Kitchen Cabinets

That Redefine Luxury and Elegance
Classic Elegance: The Timeless Appeal of
White Kitchen Cabinets
White kitchen cabinets are always the epitome of classic elegance. People who want to have a clean and crisp look can enjoy the timeless visual appeal of white kitchen cabinets. It is a classic choice bringing a sense of elegance and sophistication to any kitchen.
Whether creating a vintage look or popping your space into modernity, white cabinets provide a versatile backdrop to design your dream kitchen. White kitchen cabinets have been so popular in the market and always for good reason. Not only do they provide an amazing appearance but work well in every style you want. They can be farmhouse style, modern, shaker style, or even transitional style white kitchen cabinets. So, whether you're renovating your kitchen or simply looking to update its look, white cabinets may be the perfect choice for your home.
With our Expert just got easier
White Kitchen Cabinets Will Always be in Style
One of the reasons white kitchen cabinets are so popular is their versatility. While kitchen cabinet trends may come and so, this classic elegance will always remain in style. As they are amazingly easy to maintain, they have proven to be a consistent favorite among homeowners. When designing your kitchen with white cabinets, transform any kitchen into a bright and inviting space.
Complementing any style, these cabinets appear to give out a playful vibe. No matter what your personal taste is, you can enjoy your white kitchen cabinet color that never gets old.
White Kitchen Cabinets and Minimalism: A Perfect Match
Do you own a minimalistic space kitchen? White kitchen cabinets are the perfect consideration for you. With their clean and neutral color tone, you will always enjoy a serene backdrop providing a perfect canvas for other kitchen design elements.
With their ability to reflect light, the white surface works so well with minimalist design. It has the power to make a space feel larger and brighter. This makes it a perfect match and a key characteristic of minimalism. Plus, bring warmth and texture to your kitchen by pairing your white kitchen cabinets with wood countertops or floor. So, if you're looking to create a minimalist kitchen that is both stylish and functional, consider the enduring appeal of white cabinets.
Add Character To Your Traditional Kitchen with White Cabinets
White kitchen cabinets are always a great choice to add character to any space. White cabinets seem to be simple and neutral but can bring a sense of warmth, charm, and elegance to a traditional kitchen design.
White cabinets stand the test of time and continue to provide a classic look. When reflecting light and creating a sense of airiness, white kitchen cabinets have the ability to transform your kitchen into a more welcoming and comfortable space. So, consider incorporating white cabinets into your traditional kitchen design and enjoy the charm and warmth they bring to your space.
Combining White Cabinets with Other Finishes
Why settle for anything less than a sleek and modern kitchen cabinet style when you have the opportunity to transform your space? You're lucky enough to have the chance to create a kitchen that not only looks great but functions perfectly too.
White kitchen cabinets are a versatile choice for any kitchen design and can be paired with a variety of other finishes. Create a unique and personalized look by incorporating amazing other textures and hues. Consider wood accents such as wood countertops or flooring to create an inviting atmosphere in your kitchen.
From minimalist to eclectic, whether you prefer a sleek and glossy finish or a matte and textured one, we have the perfect solution to fit your unique style and preferences.
We Serve You with Free In-Home Consultation
Badger Cabinets, located in Oak Creek, is a highly regarded cabinet store. We are committed to providing our customers with the best possible experience in designing and styling their kitchens. We also offer an in-home consultation to access your space, listen to your needs, and help you with what you choose. So if you're ready to transform your kitchen into the space of your dreams, contact us today to schedule your free in-home consultation!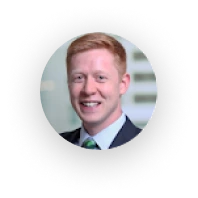 Michael Lauber
Badger was great to work with on a quick turnaround project at our rental property. They were responsive, fairly priced and stuck to their promised timeline for measurements and install. Great overall experience.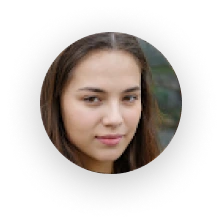 Dominique Larson
It is a complete solution spot for your finishing work. Authorized dealer of kitchen countertops. They provide a full kitchen, vanities, and niches. They have excellent craftsmanship and deliver as per design and requirements and on time. Their rates are very market competitive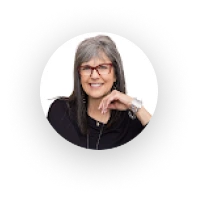 Lori Mendelsohn
Very pleased with the results and an easy process along the entire way. Well priced, quality service and Victor is a gem.. Thank you for the wonderful job you all did. Very grateful. You won't find a better deal-I shopped around. Stop here and safe yourself some time and trouble.

Sudi Pramod
My experience with Badger Cabinet was amazing! They didn't try to nickel and dime me for everything and their service was phenomenal!! They got the cabinets in . . .

Frequently Asked Questions