Blue Kitchen Cabinets

for A Captivating and Serene Interior
Create A Royal, Classy Kitchen Look With Our
Blue Kitchen Cabinets
Blue kitchen cabinets are the perfect choice for a bold kitchen look. From matte sapphire to midnight, every shade of blue works well in a kitchen space. Our cabinets will give you a feeling of comfort and calm. Blue is a soul-soothing shade, ensuring you work in a warm and inviting environment. Our cabinets provide endless opportunities for styling it, allowing you to go bold or make a dramatic statement.
Our modern blue kitchen cabinets will work beautifully with a chic backsplash, glossy hardware, and modern accents. Pairing the cabinet with a white island will ensure that your space looks airy and bright. But they will also look great with any other colors like black, brown, or others.
With our Expert just got easier
Blue Kitchen Cabinets Are Perfect For A Sophisticated Kitchen Look
Your blue cabinet kitchen is the perfect way to add a touch of sophistication to your home. Our cabinets will give your kitchen a gradient facelift. Our cabinets bring color into a kitchen while keeping the style classic. If you want color in your kitchen, our cabinets offer color and coordinate with neutrals. Being timeless in design, it has been favored by designers for decades.
Our farmhouse blue kitchen cabinets are not so trendy that they won't go the distance and have the lasting power that won't date your space. Our cabinets also pair nicely with natural elements like wood or earthy colors. They also feel airy, open, and beautiful and work great with staple, long-term design choices like stainless steel or brass.
Blue Cabinets Pair Beautifully With Many Hues And Shades
Our modern navy blue kitchen cabinets work great with many color palettes. Whether you want to create a bold look by pairing it with black or a classic combination of neutrals by pairing it with grey or white, our cabinets will surely capture anyone's eye. But, other than that, the unique color also ensures that you have a calm feel before you start your hectic day.
Add A Touch Of Luxury To Your Kitchen With Our Blue Kitchen Cabinets
Everyone knows that blue is a royal color. Our dark blue kitchen cabinets will give your kitchen a touch of luxury. It is perfect for cookie-cutter kitchens or areas that are feeling dull. It is versatile, perennially popular, and a popular choice for kitchen color schemes as it adds a laidback style to any cooking space. It is the perfect choice if you want a quick dose of color and contrast without redoing the entire room.
Pair Blue Cabinets With Wood Accents To Make It Pop
White, wood, and blue result in a beautiful kitchen providing a color-blocked appearance because of the wood. Our light blue kitchen cabinets and wood materials stay front and center and make for an inimitable statement. The wood touches could be considered maximalism, but the final result is chic and gives a farmhouse tinge.
Serving In Your Area With Our Wide Range Of Styles
Badger Cabinets in Oak Creek, Wisconsin, is an expert in all kinds of cabinet brands, styles, and colors. If you want to create a truly unique space that provides a feel of quality, our store is the one to come to. If you live in and around Oak Creek, you can head to our store or give us a call for any questions you may have about our blue gray kitchen cabinets.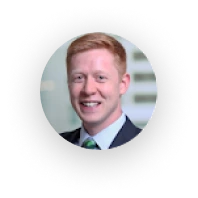 Michael Lauber
Badger was great to work with on a quick turnaround project at our rental property. They were responsive, fairly priced and stuck to their promised timeline for measurements and install. Great overall experience.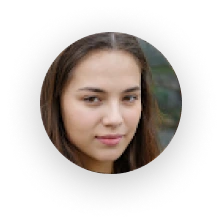 Dominique Larson
It is a complete solution spot for your finishing work. Authorized dealer of kitchen countertops. They provide a full kitchen, vanities, and niches. They have excellent craftsmanship and deliver as per design and requirements and on time. Their rates are very market competitive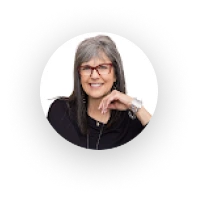 Lori Mendelsohn
Very pleased with the results and an easy process along the entire way. Well priced, quality service and Victor is a gem.. Thank you for the wonderful job you all did. Very grateful. You won't find a better deal-I shopped around. Stop here and safe yourself some time and trouble.

Sudi Pramod
My experience with Badger Cabinet was amazing! They didn't try to nickel and dime me for everything and their service was phenomenal!! They got the cabinets in . . .

Frequently Asked Questions