Gray Kitchen Cabinets

Add Subtle Luxury to Your Space
Grey Kitchen Cabinets:

The Perfect Combination Of Neutral & Bold Looks
Timeless and versatile, grey kitchen cabinets are a favorite among interior designers and homeowners. With various different tones, grey can provide either a warm or cold feeling making it easy to pair it with many designs, materials, and finishes. Whether you have a farmhouse kitchen or a contemporary one, our cabinets pair well with all kitchen styles and cabinet designs.
Our light grey kitchen cabinets work well in small spaces, while darker shades are perfect to ground a larger room. It may seem like a straightforward neutral, but blues, reds, and yellows heavily influence our cabinets. This lets the color appear cooler or warmer. Our cabinets offer a crisp, even coloration to provide a surface that is easier to clean.
With our Expert just got easier
Grey Kitchen Cabinets Are A Great Choice For A Modern Home
Today, modern homes are all about creating a minimalist no-fuss space through neutral and cool tones. Our dark grey kitchen cabinets are perfect if you want to create a modern home, as grey is a neutral color and is not too dull. You can pair it with almost any kind of countertop, as grey is similar to white, brown, and tan.
Kitchen with grey cabinets provides interest when paired with the two-tone look. Being a neutral shade, it works with every shade. For example, you can go for butter yellow with dove grey for a cohesive look to give the perfect blend of intensity and mellowness. You can also play with charcoal with ivory to add contrast and create a dynamic space.
Grey Cabinets Work Well If You Want A Safe Color Option
If this is your first time renovating the kitchen, and you don't want to go for a color that is too bold but doesn't want your kitchen to look dull, you can opt for our blue grey kitchen cabinets. They will give you a pop of color while not being too bold that it may end up overpowering everything. When used right, our cabinets work wonders in any space.
Transform Your Space Into A Gorgeous One With Our Grey Cabinets
Grey pairs well with a wide range of colors and is the perfect base to build a kitchen on. A grey cabinets kitchen gives the perfect blend of sophistication and brightness to ensure your kitchen looks one of a kind. From a light, barely-there hue to a moody charcoal shade, grey in your cabinets is tasteful, understated, and endlessly versatile.
Our Grey Cabinets Works Well With Any Color Palette
The best thing about grey is that it pairs well with any color palette. Whether you want a bold look or a mellow one, pairing them with light grey cabinets will provide a space that is muted in all the right ways. Grey is the perfect color if you want a modern take on traditional glamour. It provides clarity and coherence to any space.
Serving In And Around Your Area
Badger Cabinets in Oak Creek, Wisconsin, is the perfect place to get versatile cabinets that will fit any kitchen. If you want quality with style, our store is the best one to go with. If you live in and around Oak Creek, head to our store or give us a call to ask any questions you may have about our grey kitchen cabinets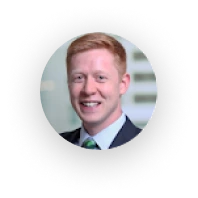 Michael Lauber
Badger was great to work with on a quick turnaround project at our rental property. They were responsive, fairly priced and stuck to their promised timeline for measurements and install. Great overall experience.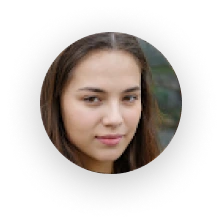 Dominique Larson
It is a complete solution spot for your finishing work. Authorized dealer of kitchen countertops. They provide a full kitchen, vanities, and niches. They have excellent craftsmanship and deliver as per design and requirements and on time. Their rates are very market competitive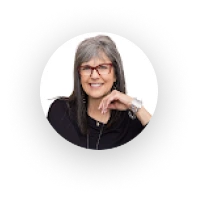 Lori Mendelsohn
Very pleased with the results and an easy process along the entire way. Well priced, quality service and Victor is a gem.. Thank you for the wonderful job you all did. Very grateful. You won't find a better deal-I shopped around. Stop here and safe yourself some time and trouble.

Sudi Pramod
My experience with Badger Cabinet was amazing! They didn't try to nickel and dime me for everything and their service was phenomenal!! They got the cabinets in . . .

Frequently Asked Questions