Shop from a reputed cabinet store near
Milwaukee, WI
Premium Kitchen Cabinet Services
We have Additional Locations in Wisconsin:
Explore Our Recent Kitchen Cabinets Projects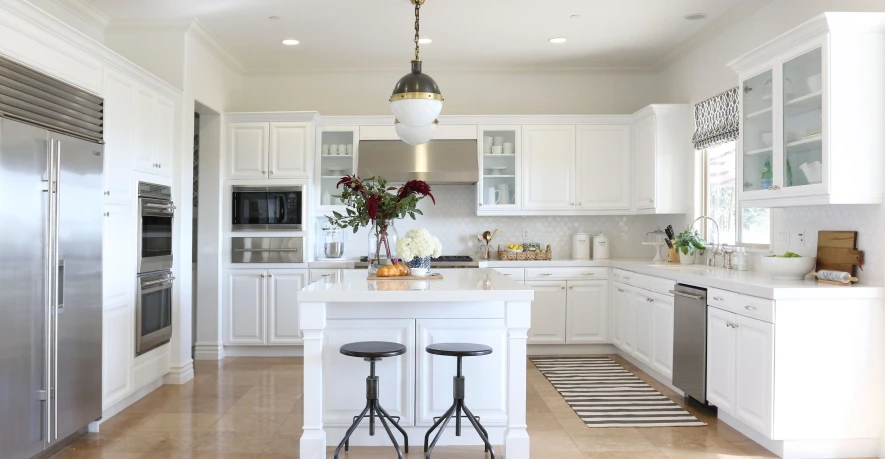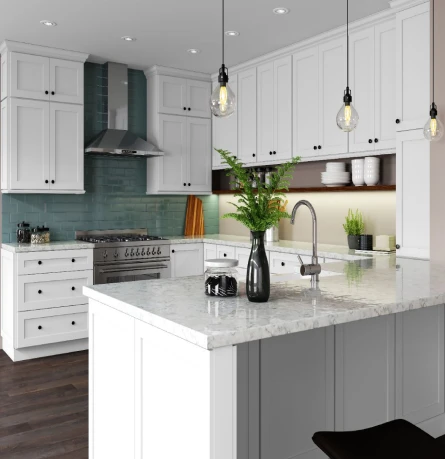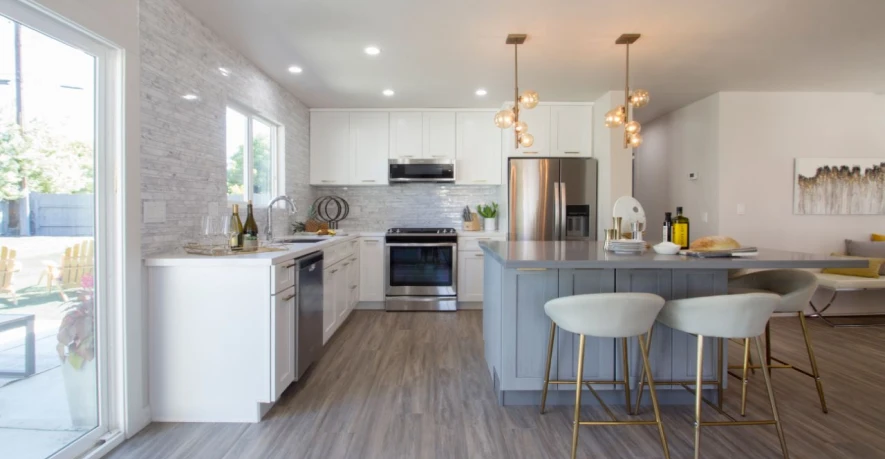 Reputed cabinet store in Milwaukee
Milwaukee is one of the 100 best cities for young professionals located in Milwaukee County. Living in Milwaukee offers residents an urban-suburban mix feel and most residents rent their homes. In Milwaukee, there are a lot of bars, restaurants, coffee shops, and parks. It's a cool area because the festival grounds are on Lake Michigan. From small restaurants to concerts, you can find diversity in the lifestyle of the people of Milwaukee.
Badger Cabinet strives to bring the best cabinet store near you in order to meet your lifestyle needs. We have the best kitchen cabinets in Milwaukee, so stop by to see what's new. Including hardware and storage, our kitchen design ideas give you everything that you need to create the perfect kitchen. Plus, we create a kitchen design that visualizes your rough sketches.
Badger Cabinet is offering high-end quality cabinet solutions in every possible style and design you can think of. With state-of-the-art cabinet products, we are the 1 stop cabinet shop for presenting cabinets from quality brands such as j&k, ccc, Fabuwood, and Forevermark cabinets. that makes your space super alluring and fascinating. Furthermore, our foremost purpose is to satisfy customers by providing superior quality.
With all of our collections in our cabinet store in Milwaukee, we feature quality displays and the most popular designs for kitchen cabinets, countertops, and bathroom vanity. Badger Cabinet is one of the leading kitchen stores in Milwaukee. 
Forevermark Cabinets
Forevermark is among the most-loved manufacturers of cabinets all around Wisconsin. The brand is loved for its exquisite & distinctive styles. Badger Cabinets features a meticulous collection of Forevermark Cabinets in Milwaukee, Wisconsin. Drop by our cabinet store today and discover the stunning cabinet styles of the brand.
Fabuwood Cabinets
The magnificent collection of Fabuwood Cabinets in Milwaukee, Wisconsin awaits you to explore today. Our cabinetry store offers the ideal styles, designs, and colors of cabinets by Fabuwood. Schedule a visit today and dive into the traditional, futuristic, and opulent designs of kitchen cabinets Milwaukee.
J&K Cabinets
The superior selection of J&K is all about solid wood construction that ensures exceptional durability of the brand's cabinets. Furthermore, the expert design of each article would add to the aesthetics of your interior space. Visit our cabinet store as we offer you to discover the endless lines of J&K Cabinets in Milwaukee, WI.
CCC Cabinets
CCC Cabinets ensure premium standards of quality at the best rates in entire Wisconsin. CCC features its collection of versatile designs including classic, modern, and luxury to instill versatility throughout your kitchen. Discover a lot more about the collection of CCC Cabinets in Milwaukee, Wisconsin here at our outlet.
Stylish & Robust Kitchen Countertops
In addition to the Kitchen Cabinets, we also present a selection of kitchen countertops, available in various materials. These primarily include Granite, Marble, and Quartz kitchen countertops – Granite for superior strength, marble for affordable rates, and quartz for sheer modernity. Explore further about our assortment and allow us to create a kitchen that you always dreamed of. Visit our cabinet store near Milwaukee and buy your preferred countertop today.
Durability and reliability:
At Badger Granite, we have a 100% original collection of wonderful Milwaukee cabinets. Our cabinets have genuine hardware, so you can be assured of their durability and functionality. In addition, we also design kitchens with cabinets, doors, drawers, pullouts, and clever storage solutions. 
For a modern bathroom vanity near Milwaukee, we offer durable and reliable cabinets and countertops collection. We are one of the leading cabinetry companies in Milwaukee. Come by the Milwaukee store or browse our online catalog.
Quality and Functionality:
Whatever you need, we've got it. Yes, we take our words and craft seriously.   Materials, more than anything else, determine the quality and longevity of a piece. If you are remodeling your space, Our professionals can help you choose your new cabinetry design with a high-quality layout for your new space without compromising on functionality.
For your kitchen or bath remodel, our cabinet store features high-quality kitchen countertops in Milwaukee.  If you are still looking for kitchen stores in Milwaukee, Badger Cabinet is a 1-stop cabinet shop.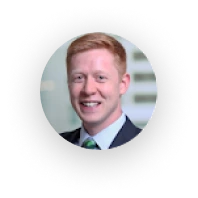 Michael Lauber
Badger was great to work with on a quick turnaround project at our rental property. They were responsive, fairly priced and stuck to their promised timeline for measurements and install. Great overall experience.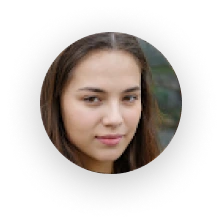 Dominique Larson
It is a complete solution spot for your finishing work. Authorized dealer of kitchen countertops. They provide a full kitchen, vanities, and niches. They have excellent craftsmanship and deliver as per design and requirements and on time. Their rates are very market competitive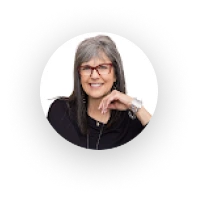 Lori Mendelsohn
Very pleased with the results and an easy process along the entire way. Well priced, quality service and Victor is a gem.. Thank you for the wonderful job you all did. Very grateful. You won't find a better deal-I shopped around. Stop here and safe yourself some time and trouble.

Sudi Pramod
My experience with Badger Cabinet was amazing! They didn't try to nickel and dime me for everything and their service was phenomenal!! They got the cabinets in . . .