Quality Kitchen and Bathroom Cabinets
Kitchen Wall Cabinets
Our
Kitchen Wall Cabinets

Are A Complete Storage Solution For Your Needs
Have you become tired of your cluttered kitchen and need to utilize your kitchen for better functionality? Well, our kitchen wall cabinets are the perfect storage solution for your needs. Now, with our cabinets, you can find the perfect place to store your pots, pans, utensils, pantry items, and more. Not only do they give you functionality, but they also provide you with style.
Our wall kitchen cabinets are available in a wide range of styles to pick from. With our superior, high-quality construction, your cabinets will easily last you for years. You can easily pair our cabinets with modern, traditional, contemporary or other kitchen styles for a unique look.
With our Expert just got easier
Discover Stunning Colors And Styles In Kitchen Wall Cabinets For A Unique Look
Our cabinets are available in a wide range of colors, from white kitchen wall cabinets to beautiful hues of reds, browns, blacks, and others. You can create bold, neutral, and a blend of both for a kitchen style that complements your home.
Providing Customization For Your Storage Needs
Now you won't have to pick between upper kitchen cabinets that are too big or too small. With our customization option, you can create the perfect width and height for your needs. So, unclutter your kitchen for an elegant look.
Enhance Your Kitchen Efficiently
Our kitchen wall cabinets are perfect for enhancing your overall kitchen. Not only will our various colors, styles, and brands increase the resale value of your home in the long term, but they will also provide your kitchen with functionality. So, head to our store to browse our unique collection.
Excellent Construction Quality: Durability + Style
Besides providing you with style, our excellent construction quality also provides durability to our cabinets. Our cabinets will easily last you a really long time, whether you opt for a kitchen or bathroom wall cabinet. So, if you want durability as well as style, our store is the one!
Professional Installation Services For Kitchen Wall Cabinets
Now you can get everything you want from one place. Our shop also provides professional installation services for our kitchen wall cabinets so you can sit back and relax. Just pick a style, brand, and color, and we will do the rest!
Serving In And Around Oak Creek, Wisconsin
Our services are just a click away if you live in and around Oak Creek, Wisconsin. You can also visit our shop to look at our kitchen wall cabinets in the flesh! So, pick up your phone and give us a call for any queries you may have!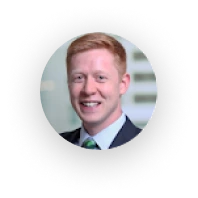 Michael Lauber
Badger was great to work with on a quick turnaround project at our rental property. They were responsive, fairly priced and stuck to their promised timeline for measurements and install. Great overall experience.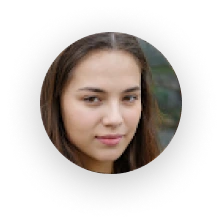 Dominique Larson
It is a complete solution spot for your finishing work. Authorized dealer of kitchen countertops. They provide a full kitchen, vanities, and niches. They have excellent craftsmanship and deliver as per design and requirements and on time. Their rates are very market competitive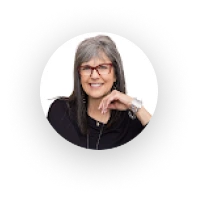 Lori Mendelsohn
Very pleased with the results and an easy process along the entire way. Well priced, quality service and Victor is a gem.. Thank you for the wonderful job you all did. Very grateful. You won't find a better deal-I shopped around. Stop here and safe yourself some time and trouble.

Sudi Pramod
My experience with Badger Cabinet was amazing! They didn't try to nickel and dime me for everything and their service was phenomenal!! They got the cabinets in . . .

Frequently Asked Questions