Base Cabinets:

Seamless Organization With Impeccable Style
Elevate Your Storage with Style and Functionality with
Base Cabinets
A cluttered and disorganized home creates nothing but tiredness and exhaustion. Do you dream of a space that not only exudes style but also offers unmatched functionality? Kitchen cabinets play a vital role in the organization of kitchens. To deal with this, we at Badger Cabinet combine exquisite craftsmanship with smart design, our base cabinets are the ultimate storage solution to cater to your every need.
Taking pride in offering top-of-the-line base cabinets, our base cabinets are made up of high-quality material that elevates your storage experience. Our cabinets work as a backbone of any well-designed kitchen. Providing ample storage our quality cabinet selections contribute to creating the foundation upon which your culinary having is built.
Extending elegance to your bathroom may provide the base bathroom cabinets in various finishes and styles. Without compromising on the aesthetics of your space, renovate your kitchen, bathroom, living room, or laundry room with our base cabinets for all your organizational needs.
Versatile Base Cabinets in an Array of
Styles & Finishes
At Badger Cabinets, we present our collection of base cabinets in an array of styles, sizes, and finishes. This allows you to get something that perfectly meets your unique needs and preferences. From a contemporary look with sleep handless design to a timeless appeal with classic wooden finishers, our base cabinets without drawers can effortlessly provide storage space with adjustable shelves complementing any kitchen theme.
With our Expert just got easier
Superior Organization and Storage Optimization
In the fast-paced rhythm of modern life, organization, and optimization of every space is equally important. With our extraordinary selection of base kitchen cabinets, transform your space into a sanctuary of calm amidst the chaos. Empowering you to utilize your storage space effectively, we provide dedicated areas for different items. Our base cabinets include pull-out drawers for easy access, lazy susans to maximize your corner space, and built-in dividers to keep your kitchen wear neatly arranged. This gives you a clutter-free environment while inspiring creativity and simplifying your culinary endeavor. Also, experience the convenience of our base cabinets with drawers featuring smooth gliding for perfect storage space. 
Discover the Styles that Meet Functionality
Our collection of base cabinets is designed with modern aesthetics in mind while ensuring the highest functionality standards. Seamlessly integrate our stylish base white cabinets with the rest of your kitchen design. Choose from the quality collection of door styles, finishes, and hardware options and Infuse your personality into the overall look and feel of your kitchen space. From glass front cabinets to flat panel and open serving inserts we provide an opportunity to display your decorative pieces with elegance.
Ensured Quality and Durability
We understand that quality and durability are the core of every great kitchen. Our base kitchen cabinets are curated with precision and built to last. Made from premium quality materials these cabinets are designed to withstand the rigors of daily use and retain their beauty for years to come.  So, invest in our durable base cabinets to ensure your kitchen remains a timeless heaven while standing the test of time. 
Elevate Your Kitchen with Our Base Cabinets
Base cabinets work as unsung heroes that play a pivotal role in enhancing the functionality of any kitchen. Combining style, functionality, and durability, our decent collection of base kitchen cabinets brings order to your culinary space. While offering endless possibilities for personalization, these cabinets are the perfect choice to introduce sophistication to your kitchen. So, whether you are embarking on a journey of your dream kitchen remodel or renovation, introduce base cabinets to upgrade your storage solution. Our unfinished base kitchen cabinet collection gives a pleasure to work in and a joy to behold.
Serving In And Around Oak Creek, Wisconsin
For exceptional cabinetry solutions in Oak Creek, WI, and its surrounding areas, Badger Cabinets is committed to craftsmanship, quality, and exceptional customer satisfaction. We take pride in transforming your homes and businesses with our exquisite cabinetry offerings. With utmost care and attention to detail, our craftsmanship sets us apart for every project. From selecting the finest material to employing state-of-the-art techniques and easy installation, Badger Cabinets is the name you can trust!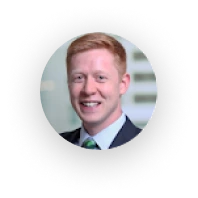 Michael Lauber
Badger was great to work with on a quick turnaround project at our rental property. They were responsive, fairly priced and stuck to their promised timeline for measurements and install. Great overall experience.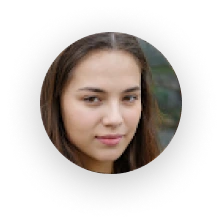 Dominique Larson
It is a complete solution spot for your finishing work. Authorized dealer of kitchen countertops. They provide a full kitchen, vanities, and niches. They have excellent craftsmanship and deliver as per design and requirements and on time. Their rates are very market competitive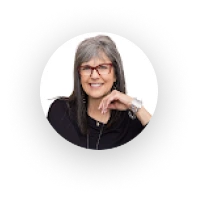 Lori Mendelsohn
Very pleased with the results and an easy process along the entire way. Well priced, quality service and Victor is a gem.. Thank you for the wonderful job you all did. Very grateful. You won't find a better deal-I shopped around. Stop here and safe yourself some time and trouble.

Sudi Pramod
My experience with Badger Cabinet was amazing! They didn't try to nickel and dime me for everything and their service was phenomenal!! They got the cabinets in . . .

Frequently Asked Questions