Craft Your Forevermark Cabinets Bringing
Luxury Kitchen Within Your Reach
Bring a touch of novelty to your kitchen with premium Forevermark Cabinets. We offer a whole array of styles and colors for Forevermark kitchen cabinets that go well with your existing interior design and budget. What appears to be expensive in our collection is actually durable and elegant for every household, that too in a price range that'll be well within your budget. We have curated the best-selling Forevermark cabinet color articles for your convenience. From the grey family to the cinnamon glaze cabinets, these Forevermark Kitchen cabinets are meant to stylize your kitchen at one glance. Explore our wide collection down here and head to our store in Oak Creek, Wisconsin to buy your desired cabinets today!
Forevermark Cabinet Collection: Timeless Styles And Charming Colors
Here's our selection of Forevermark kitchen cabinets featuring alluring door styles, designs, and colors. Explore, get inspired, and give us a call for a free quote today!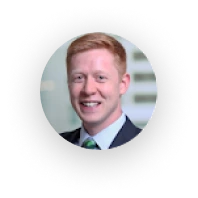 Michael Lauber
Badger was great to work with on a quick turnaround project at our rental property. They were responsive, fairly priced and stuck to their promised timeline for measurements and install. Great overall experience.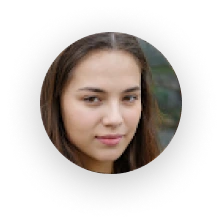 Dominique Larson
It is a complete solution spot for your finishing work. Authorized dealer of kitchen countertops. They provide a full kitchen, vanities, and niches. They have excellent craftsmanship and deliver as per design and requirements and on time. Their rates are very market competitive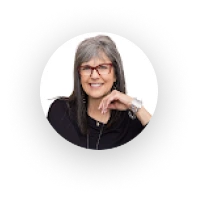 Lori Mendelsohn
Very pleased with the results and an easy process along the entire way. Well priced, quality service and Victor is a gem.. Thank you for the wonderful job you all did. Very grateful. You won't find a better deal-I shopped around. Stop here and safe yourself some time and trouble.

Sudi Pramod
My experience with Badger Cabinet was amazing! They didn't try to nickel and dime me for everything and their service was phenomenal!! They got the cabinets in . . .

With our Expert just got easier
Forevermark Cabinetry Features
High-quality construction: Forevermark cabinets feature all-plywood construction, superior hardware, and durable finishes. Whether it's the timeless Forevermark Shaker cabinets range or the luxury signature collection, the high-quality construction comes with each article.
Committed to a sustainable future: Forevermark manufactures products with environmentally friendly coatings as part of its commitment to sustainability. All of the Forevermark cabinets and vanity products are tested to meet the standards of environmentally friendly craft.
Distinctive door profiles: Forevermark cabinetry is the name of excellence in craftsmanship. Each door style is distinctive, with a durable finish and superior hardware. Explore the Forevermark Cabinet catalog to dive deep into our collection and visit us in Wisconsin to get started with your kitchen cabinet update.
Certified cabinets: Badger Cabinets is proud to offer Forevermark Cabinets selection certified by Green Guard Gold and Forest Stewardship Council (although applicable on selected cabinets). Our entire Forevermark Kitchen Cabinets are tested to perform rigorously for household use. Get in touch with us right away for more information!
In-House Consultation :
We feature cabinets with eco-friendly coatings and finishes (for instance, Waterbourne UV finishes for Forevermark Ice White Shaker, Nova Light Grey, Signature Pearl, Pepper Shaker, Greystone Shaker, and Gramercy White kitchen cabinets). Hence, they do not contain any harmful substances/chemicals.
Cabinet materials range:
Forevermark uses the most durable materials to craft reliable cabinets including solid oak, solid American maple, and bamboo. A versatile range of styles includes white paint, light-colored natural OAK, and deep espresso-colored finishes. The extensive selection of Forevermark Cabinets catalog awaits you here at Badger Cabinets in Oak Creek, WI.
Warranty:
Our Forevermark Kitchen cabinets have a limited warranty on hardware. However, the wood material is set to provide sustainability for years to come.
Why choose our Forevermark kitchen cabinets?
Our wide assortment of Forevermark comes with a free design consultation option that is just one call away from you! Simply give us a call or
fill out the form
to get in touch. Our expert designers will visit your home to envision, design, sketch, and actualize the kitchen of your dreams.
Frequently Asked Questions