Make Your Kitchen Standout With Vibrant
Cabinet Colors
Bringing Your Vision to Life: Customizing Your Cabinet With Colors
The home reflects your unique style and personality, so why settle on the ordinary design cabinets? Customize your kitchen cabinet colors to perfectly match your vision. With endless options, you can let your creativity run wild and make your home your own. Discover the endless possibilities of cabinet colors.
Incorporating your favorite hues, complementing your existing decor, or making a bold statement by customizing your cabinet colors is the perfect solution. If this is your first time in customizing, skilled professionals can help you bring your vision to life. To achieve a perfect look for your space, start exploring the loads of options today.
Looking to brighten up your kitchen or bathroom with a burst of color? Let us help you find the perfect cabinet hue to complement your decor.
With our Expert just got easier
Exploring the Latest Trends in Kitchen Cabinet Colors
Colors are always evolving and Badger Cabinets is all set to stay on top of the latest trends. Including bold shades, soft hues, and unique finishes, all available through our amazing
kitchen cabinets service
. If you prefer a more subdued look, you can consider soft and subtle kitchen cabinet colors including pastels, warm gray, and creamy whites. Our collection allows you to create a calming and serene atmosphere.
Transform Your Kitchen With Contrasting Cabinets
Adding a pop of personality and style to your kitchen is one way to enhance the beauty and appearance of your kitchen. Contrasting with the best kitchen cabinet colors, sometimes they just fit. If you create a contrast with different colors, it can be a great way to add visual interest and depth to your kitchen. By combining different colors, finishes, or styles, you can create a unique look that reflects your personal taste and style. So either a bold or a daring look, contrasting cabinets can always help you achieve your desired effect. Offering a wide range of contrasting cabinet options, you can use two-toned, mixed cabinets, or different finishes. Also, various finishes such as matte, gloss, distressed, or textured can complement your existing decor and reflect your unique style.
We Serve in Your Vicinity
Badger Cabinets
is one of the leading
cabinet store in Oak Creek
. We strive to deliver top kitchen cabinet color choices to each and every customer, ensuring their satisfaction with a generous product warranty.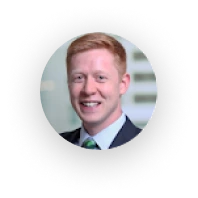 Michael Lauber
Badger was great to work with on a quick turnaround project at our rental property. They were responsive, fairly priced and stuck to their promised timeline for measurements and install. Great overall experience.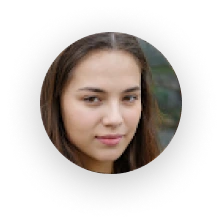 Dominique Larson
It is a complete solution spot for your finishing work. Authorized dealer of kitchen countertops. They provide a full kitchen, vanities, and niches. They have excellent craftsmanship and deliver as per design and requirements and on time. Their rates are very market competitive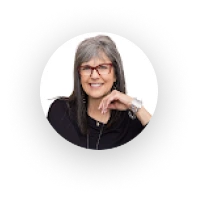 Lori Mendelsohn
Very pleased with the results and an easy process along the entire way. Well priced, quality service and Victor is a gem.. Thank you for the wonderful job you all did. Very grateful. You won't find a better deal-I shopped around. Stop here and safe yourself some time and trouble.
Sudi Pramod
My experience with Badger Cabinet was amazing! They didn't try to nickel and dime me for everything and their service was phenomenal!! They got the cabinets in . . .