Discover The Art of Storage
Designed
Kitchen Cabinets
Stylish Kitchen Cabinets with Matchless Elegance
We feature a distinctive range of premium cabinets – designs that offer exceptional functionality and textures that truly complement your interior. Buy pre-assembled cabinets or have them customized via the in-home consultation option, we have endless options for you.
High Quality Base, Wall and Pantry Cabinets
We offer a diverse range of styles and colors in both base and wall cabinets to suit your unique taste and design preferences. Whether you're aiming for a modern, sleek look or a rustic, traditional feel, our collection has got you covered. With our extensive selection, you can easily find the perfect cabinets to transform your space into a true reflection of your personal style.
Expertise Makes Us Distinctive
Expert Designer's Cabinets
With our Expert just go easier
Our Bathroom Vanities Collection
We are proud to present our exquisite Bathroom Vanities Collection, designed to transform your bathroom into a luxurious and functional space. Whether you're looking to update a small powder room or renovate a spacious master bathroom, our collection offers an extensive range of vanities to suit your unique needs and preferences
Welcome to a world where impeccable craftsmanship meets stunning design. At Badger Cabinets we take immense pride in our recent work of creating exquisite kitchen cabinets and bathroom vanities. Each project is a testament to our dedication to transforming spaces into havens of beauty and functionality.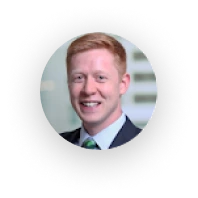 Michael Lauber
Badger was great to work with on a quick turnaround project at our rental property. They were responsive, fairly priced and stuck to their promised timeline for measurements and install. Great overall experience.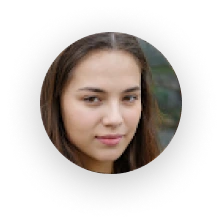 Dominique Larson
It is a complete solution spot for your finishing work. Authorized dealer of kitchen countertops. They provide a full kitchen, vanities, and niches. They have excellent craftsmanship and deliver as per design and requirements and on time. Their rates are very market competitive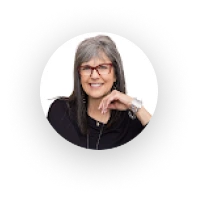 Lori Mendelsohn
Very pleased with the results and an easy process along the entire way. Well priced, quality service and Victor is a gem.. Thank you for the wonderful job you all did. Very grateful. You won't find a better deal-I shopped around. Stop here and safe yourself some time and trouble.

Sudi Pramod
My experience with Badger Cabinet was amazing! They didn't try to nickel and dime me for everything and their service was phenomenal!! They got the cabinets in . . .

Premium Cabinets for Matchless Looks & Functional Excellence
Are you looking for a way to add style and functionality to your home? Look no further than our kitchen cabinets. We offer a wide range of cabinet options, including white and gray kitchen cabinets, base and wall cabinets, shaker-style cabinets, pantry cabinets, and more. In addition to kitchen cabinets, we also offer bathroom cabinets. Our custom cabinets are perfect for any room in your home, adding style and functionality to your space.
Custom Cabinets
Our team works with you to create the perfect cabinets for your space, ensuring a perfect fit and style that matches your vision. Our custom cabinets are available in modern designs and captivating colors.
White Kitchen Cabinets
Looking for a classic look that will never go out of style? Our white kitchen cabinets are the perfect option. The varieties include antique white kitchen cabinets, white oak kitchen cabinets, modern ice-white cabinets, and beyond. With their clean and timeless design, they can be paired with any decor and color scheme.
White Oak Kitchen Cabinets
White oak surpasses numerous other hardwood varieties in terms of durability, making it an exceptional preference for kitchens subjected to frequent usage. If your kitchen has such vigorous usage, white oak cabinets for kitchen are simply the best options for incredible robustness and excellent longevity.
Gray Kitchen Cabinets
For a modern and sleek look, consider our gray kitchen cabinets. These cabinets add a touch of elegance to any kitchen. That's primarily because gray kitchen cabinets can be paired with a variety of countertop and backsplash options.
Wall and Base Cabinets
Our wall and base cabinets offer ample storage space for your kitchen and bathroom essentials. Enhance the storage capacity of your kitchen effortlessly with base and wall cabinets. These cabinets would dramatically add to the spaciousness of your kitchen without taking up any additional space.
Shaker Style Cabinets
The shaker style is a classic design that never goes out of style. Our shaker-style cabinets offer a timeless look that can be customized to fit any kitchen or bathroom. Particularly, the antique white kitchen cabinets in shaker style offer a classic look and feel that you always desired.
Pantry Cabinets
Our pantry cabinets are perfect for storing all of your kitchen essentials. With their tall and narrow design, pantry cabinets maximize storage space while still fitting in seamlessly with your kitchen design.
At Badger Cabinets, we believe every home deserves custom cabinets that reflect your unique style and needs. Contact us today to schedule a consultation and see how we can elevate your space with our high-quality cabinets.